Portfolio Categories Corporate Video - Archive
Production /Post-Production: NELSONTYC
FMC Technologies Singapore Engineering Hub Video.
In order to leverage the cost and experience base of Asia, the Engineering Hub team has been established. It comprises of a cross section of Systems Engineers, Lead Engineers and Senior Engineers. This team will provide engineering support to the Product Lines and the Product Delivery Teams across the global product and technology organizations. The team will be managed as a global satellite engineering office, providing technical expertise and support to a wide range of activities (including, project execution, PDT engineering, new product development, product standardization; maintenance, special projects and studies).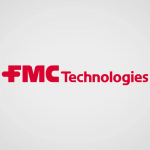 Gourmet Guru Limited is a Singapore social enterprise which helps low income Malay homemakers to become financially independent. GGL leverages on homemakers cookign skills and allows them to earn an additional income. GGL has 4 line of businesses namely Corporate Bonding Sessions targeting the corporates, Family Bonding sessions targeting Family Services Centre, School contract based assignments targeting Schools and Expatriate cooking classes targeting the Expat population. GGL provides traditional Malay cooking lessons to its customers.